Happy New Year! Thanks to all of our listeners for tuning in last year, and we are excited for what's coming up at ATN this year.
Our first episode in 2021 features a conversation with Nathan Barczi, executive director at MIT's Octet Collaborative. He is also a former economist-turned associate pastor at Christ the King Presbyterian Church. In this episode, ATN host Paul Taylor and Nathan delve into a wide variety of topics encompassing faith, technology, and science. Join them as they talk about the Christian perspective on creation, Nathan's work with Harvard Medical School's pgED project, and the role of Christianity in shaping technology ethics–both in academia and industry.
NATHAN BARCZI
Nathan Barczi has served as Associate Pastor at Christ the King Presbyterian Church since 2014, where he was awarded the John Stott award from the Creation Project at the Henry Center, a grant that supported him and his congregation in a year exploring the doctrine of creation in an age of science with eminent scientists and theologians.  He is a cohort facilitator for the Boston Fellows, and a fellow of the Center for Pastor Theologians.  His Christianity Today article about his work with Harvard geneticists exploring the bioethics of gene editing won an Evangelical Press Association Award. Prior to serving in full-time vocational ministry, he was an economic consultant for The Brattle Group and an assistant economist at the Federal Reserve Bank of New York.  He holds a PhD in theology from the University of Nottingham and a PhD in economics from MIT.  He did his undergraduate work at Stanford University in his native Silicon Valley.  He lives with his wife (another Bay Area native) and three children in Somerville, Massachusetts.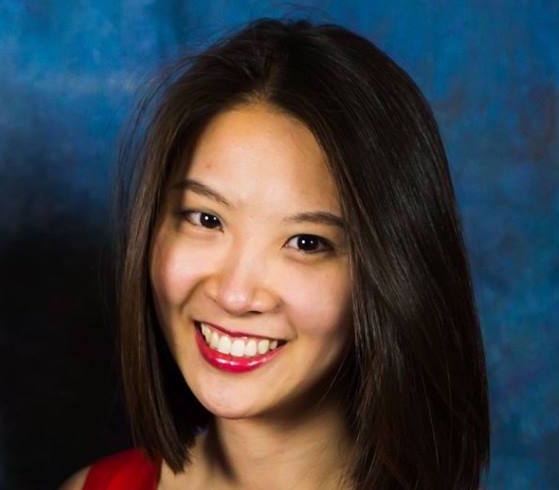 Biologist by training, storyteller at heart.
Joy is a former biology researcher who decided she preferred writing to pipetting. She graduated with a B.A. in Molecular Biology from Princeton University and holds graduate degrees in the biological sciences from the University of Pennsylvania and Stanford University. She has written on numerous STEM topics, ranging from molecular biology to AI and clinical trials. In her free time, she enjoys reading, learning about food science, and spending time with her husband.